It's enough to take a glimpse at the visuals of the Wings residential development to see that it will become one of the most iconic buildings in Cluj. Everywhere there are places that you don't tell your taxi driver about. It's enough to say the name to be sure they will know what you're talking about. Wings is one of those places. Some say that Wings is an ambitious residential development. Spectacular. Exceptional. But these words don't do it justice. Because Wings is a statement, a manifesto of a new generation of urban homes.
UNDERGROUND PARKING SPACES
GREEN SPACES AND URBAN GARDENS
Situated in the Western part of Cluj-Napoca city, in the Zorilor neighbourhood, Wings benefits from a good infrastructure, as well as easy access to public transport, educational institutions for all ages, modern clinics and shopping.
Strada Frunzişului nr. 88A
Biomimetic Architecture
Unique apartment configuration
Innovating and iconic facia
SUSTAINABILITY AND RESPONSIBILITY
Smart ambient lighting
Selective waste disposal and underground refuse collection bins
Charging points for electric cars
Administration and real estate services
Periodical check-ups of the wear and tear of the apartments
24/7 security and secure complex
Concierge and a comfortable lobby
Large, private and safe communal spaces
Storage facilities
Aluminium fixtures
Underfloor heating
Durable thermal isolation
Natural materials (marble, wood)
AMBIENTAL COMFORT & GREEN SPACES
Panoramic views guaranteed
East-West facing, plenty of natural light
3,500 square meters of green spaces within the complex
Urban garden and playground
Big patios - of up to 80 square meters
ONE SMART CONTROL Option – Smart homes
Finishing apartments option - a highly qualified designer
Built-in wine cellar
Jacuzzi on the terrace
ARE YOU LOOKING FOR AN APARTMENT SURROUNDED BY 3,500 SQM OF GREEN SPACES?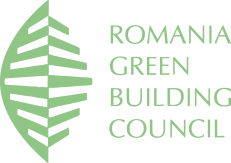 We lead the way when it comes to developing green residential properties in Romania, and we're also a member of the Romanian Green Building Council. We got this distinction because we respect the Green Homes standards in all the residential estates that we build. Our buildings are considered to be state-of-the-art, environmentally friendly and energy efficient